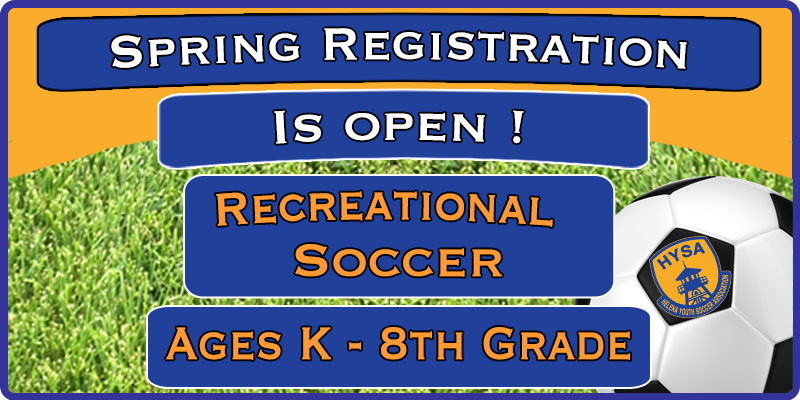 REGISTER FOR RECREATIONAL LEAGUE OR MICRO SOCCER HERE!
Recreational League Soccer
Fun, Friends, and Fantastic soccer. Recreational League soccer for your kindergarten - 8th graders. Registration is $90.00 and includes a Major League Soccer uniform jersey and socks. If you played in the fall you will use the same uniform. One uniform provided per school year. Extras can be purchased for $15.00. Practices will start the week after spring break (April 1st) with the games April 7 - May 19 (not Easter). One Friday night game TBD. Registration ends March 8th. The late fee is 120.00 through March 15th. No refunds after March 19th. If you have questions call Jennifer 431-3270.
Micro Soccer
Our micro soccer is for 3-5-year-olds first experiencing soccer ball skills. We play non-competitive games such as red light, green light and Simon says all while using a ball. They develop ball handling, passing, and dribbling while having a ton of fun. We have 5 weeks of play from April 7 - May 12(no Easter). Cost is $55.00 which includes a team shirt. Registration ends on March 22nd. Open to the first 120 kids. If you have questions call Jennifer 431-3270
REGISTER FOR RECREATIONAL LEAGUE SOCCER OR MICO SOCCER HERE!